Enoree River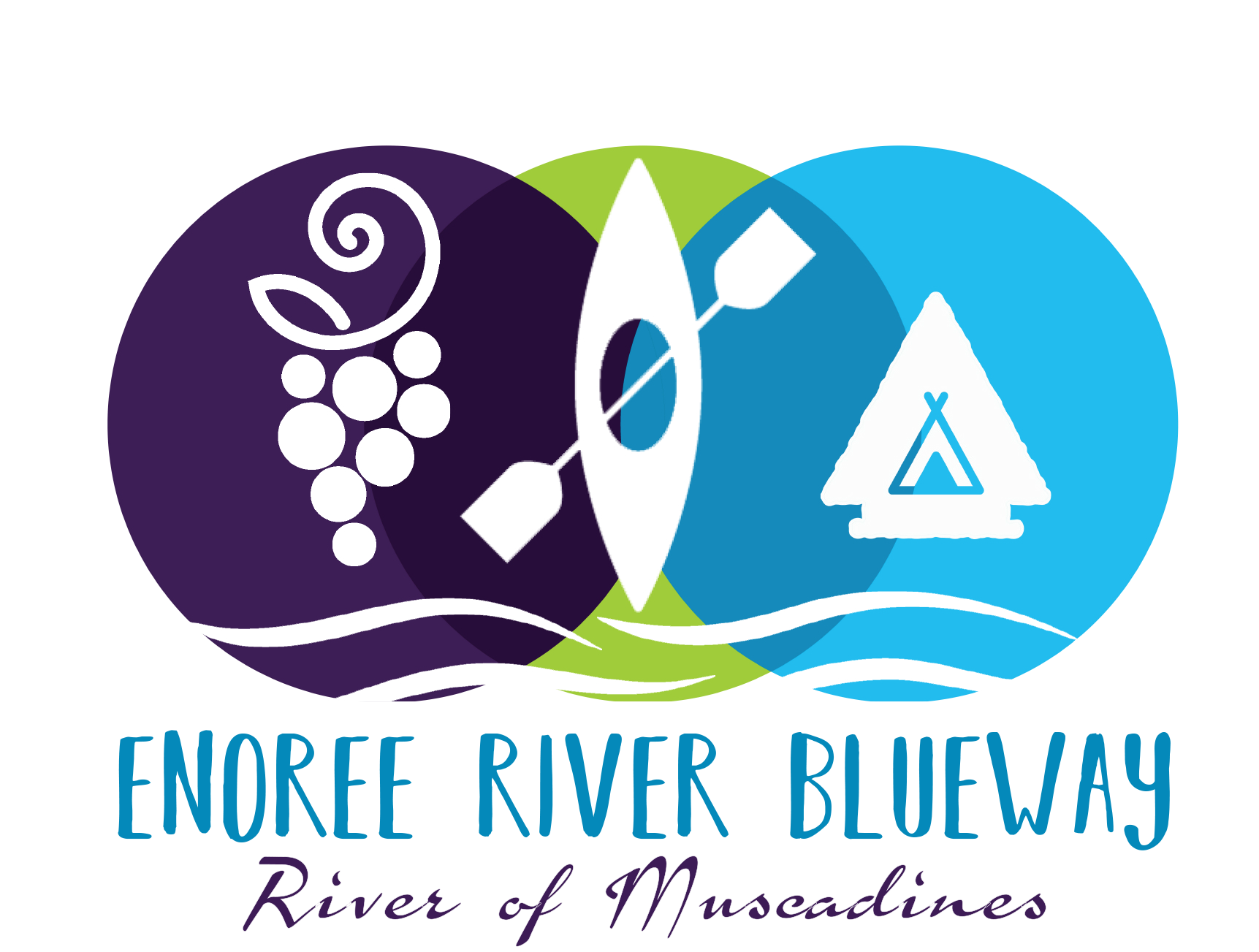 The Enoree River is an 85-mile-long tributary of the Broad River flowing through South Carolina's scenic Piedmont. Bordering the counties of Greenville, Spartanburg, and Union, the Enoree River is generally narrow and shallow, its banks ranging from steep hardwood bluffs and floodplain forests to small marshy areas. Ash, sycamore, and hickory trees form a dense canopy over the river and is a prime habitat for an abundance of wildlife such as red-shouldered hawks, blue herons, barred owls, mink, muskrat, otter, and a variety of fish including catfish, bream and redeye bass.
Also known as the River of Muscadines, the Enoree River is surrounded by an abundance of forested land, historical landmarks and scenic parks. At the beginning of the blueway, visitors have the opportunity to see the historic Taylors Mill as well as the remains of Greenville County's first textile mill outside of city limits at the Pelham Mill Park. Further downstream, the Musgrove Mill State Historic Site marks the site of the Battle of Musgrove Mill which occurred during the Revolutionary War. Before its confluence with the Broad River, the Enoree flows through 39 miles of the Sumter National Forest where the hardwood tree canopies are dense. The upper sections of the Enoree include some Class II-III whitewater, but as the Enoree enters Laurens County, the river is primarily flatwater and ideal for beginner paddlers.
Though in its initial phase, the Enoree River Blueway is a fantastic treasure. The USDA Forest Service has been key in the development of blueway access along the lower sections of the Enoree, particularly in the Sumter National Forest. Unofficial river accesses are widely used; however, they are not officially constructed river accesses. While the Enoree River can generally be accessed from SCDOT-maintained road bridges, the accesses included on the blueway map are ones that are most often used and family-friendly. There are many great options at all skill levels for a fantastic day on the river and additional access improvements are in the works. Learn how you can protect this and other local rivers.
Suggested Trips (10)
Featured trips for this waterway showing difficulty (circles) and current runnability status (squares). .