Cedar Creek (Congaree NP)
Scroll down for more details
Cedar Creek (Congaree NP)
Paddling is a unique way to experience Congaree National Park. Cedar Creek is a blackwater stream that runs through the heart of the park, past huge trees, tall bluffs, cypress-tupelo swamps, and expansive floodplain forests that host an abundance of wildlife.
Cedar Creek - Congaree National Park from Tanner Arrington on Vimeo.
Suggested Trips (3)
Featured trips for this waterway showing difficulty (circles) and current runnability status (squares). .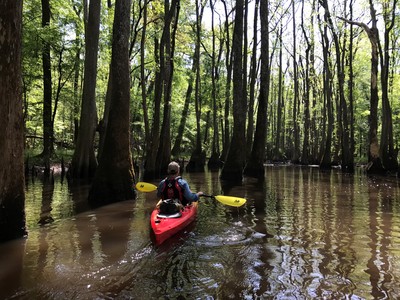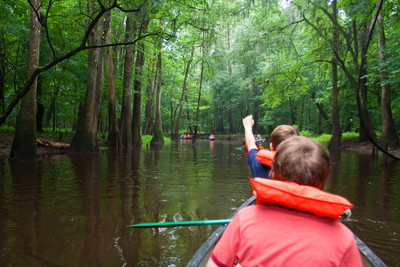 Waterway Resources
Links to USGS Gauges on this waterway
Snack attack
Bring along a snack or meal in case you get hungry or feel a drop in energy while paddling. You may want to pack it in a watertight container…no soggy sandwiches!