Cedar Creek (Congaree NP)
Scroll down for more details
Cedar Creek (Congaree NP)
Paddling is a unique way to experience Congaree National Park. Cedar Creek is a blackwater stream that runs through the heart of the park, past huge trees, tall bluffs, cypress-tupelo swamps, and expansive floodplain forests that host an abundance of wildlife.
Cedar Creek - Congaree National Park from Tanner Arrington on Vimeo.
Suggested Trips (3)
Featured trips for this waterway showing difficulty (circles) and current runnability status (squares). .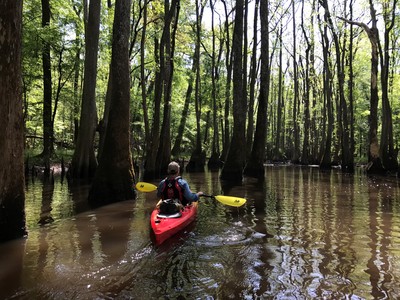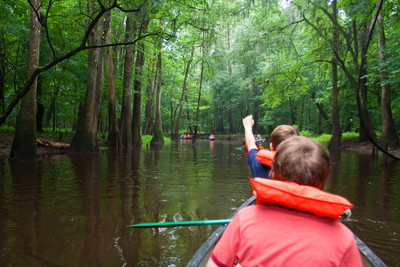 Waterway Resources
Links to USGS Gauges on this waterway
Paddle smart
Know waterway conditions and be aware of water levels and currents. Tides and winds can significantly affect the difficulty of a trip.