Tyger River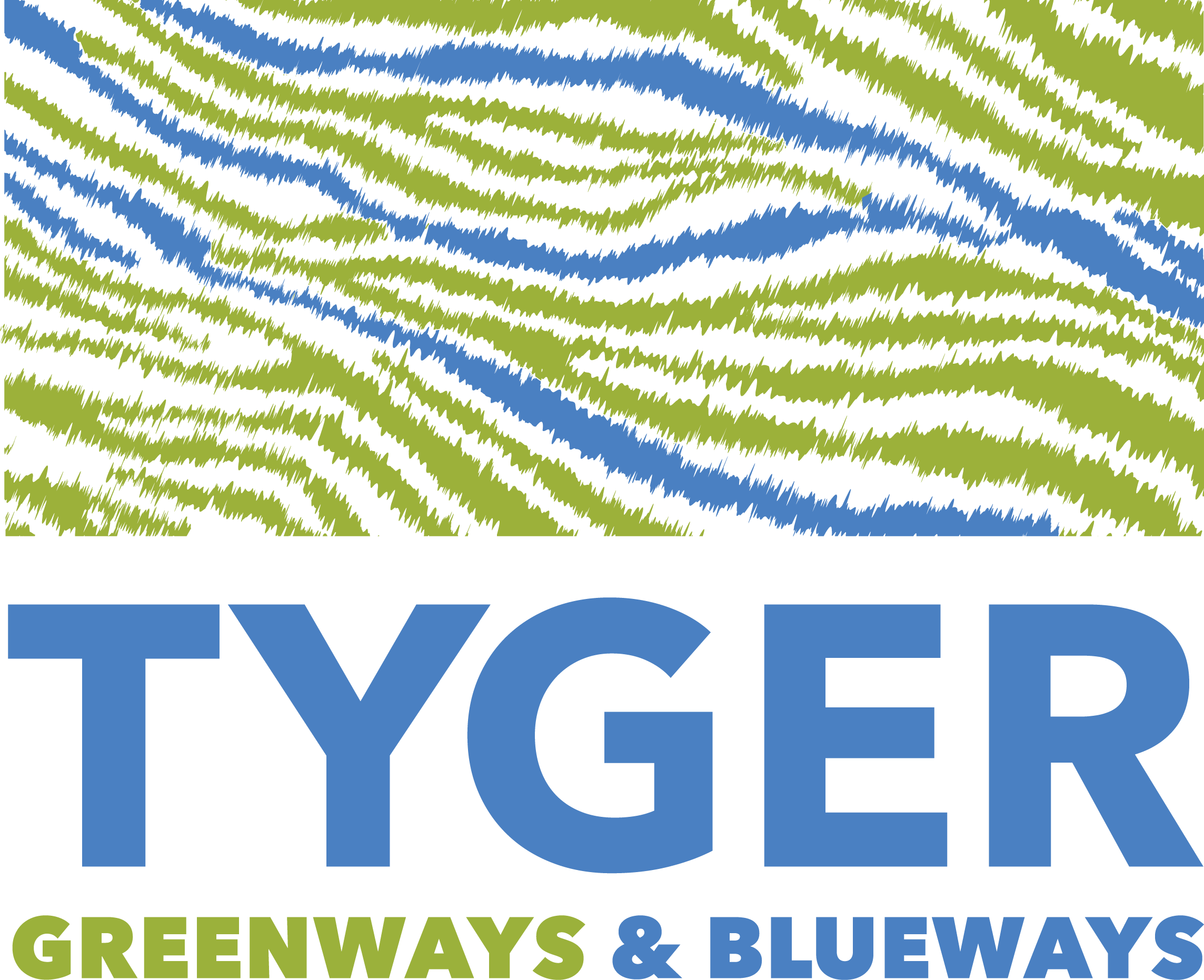 The Tyger River is the largest river system running through Spartanburg County, and dense, wooded areas flourishing with pines, cedars, hemlocks, birch, oaks, and elms border much of it. The Tyger River begins in the northern areas of Spartanburg County and ends at its confluence with the Broad River at the Historic Pinckneyville. The area has a high population of birds, including blue herons, ospreys, bald eagles and several species of waterfowl. The diverse plant life even includes the rare plant species Rhododendron eastmanii (Santee azalea). The land surrounding the Tyger River is rich in history as well. With historic landmarks such as Anderson Mill, the Price House, Weaver's Cotton Factory, Rose Hill Plantation Historic Site, and the Historic Pinckneyville, and a variety of parks and walking trails; recreation for all skill levels and interests are available.
A mere ten years ago, such recreational opportunities would not have been possible without the tireless efforts of the Tyger River Foundation and the Startex-Jackson-Wellford-Duncan Water District (SJWD). With visions to promote and restore the Tyger River Basin for public use and enjoyment, protect and conserve land, and boost Spartanburg's economic engine through tourism, the Tyger River Foundation has acquired and restored historic properties such as the Anderson Mill, organized a number of river sweeps and cleanup projects, and opened the County's first public park and river access point on the Tyger River, the Tyger-10 Nature Park. SJWD has also been a leader in land acquisition as well as protecting water quality for both drinking and recreation. Through these efforts, the Tyger River has been transformed into an asset for both water and land recreation, providing new and exciting recreation opportunities to residents and visitors.
Though in its initial phase, the Tyger River Blueway is a fantastic treasure. Learn how you can protect this and other hometown rivers. More information on the Tyger River.
Suggested Trips (3)
Featured trips for this waterway showing difficulty (circles) and current runnability status (squares). .